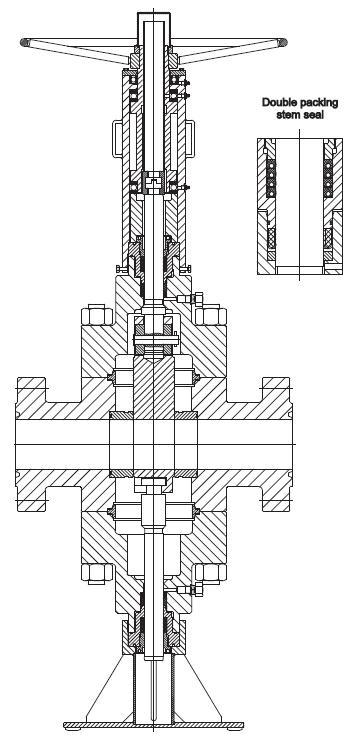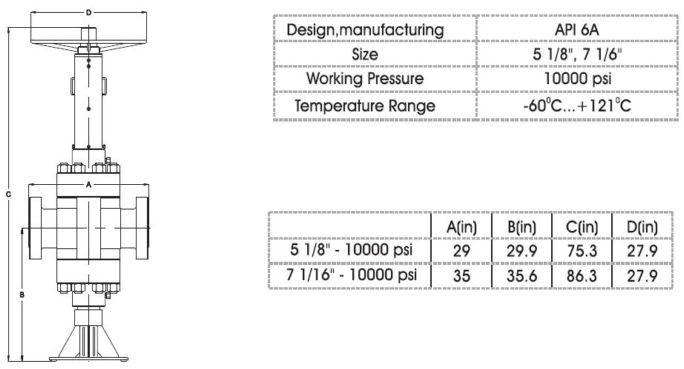 The gate valve was developed for large-bore applications, to provide manual operation at full working pressure with remarkably low operating torque. The design eliminates the need for gear-type torque multipliers and results in quicker, safer operations.
Features and Benefits:
full bore, through conduit design extend valve life and eliminated turbulence and pressure drop.
bi-directional design provides flow direction versatility and increased service life;
positive metal-to-metal sealing gate-to-seat;
metal-to-metal bonnet seal;
simple, reliable gate and seat design promotes ease of field service and minimal parts inventory;
double stem seal design provides a very good seal and increased service life;
the rising stem and balancing stem allow no volumetric change in the cavity during stroking, also lowers the load on bearings and operating torque;
the height efficiency, low friction and long lead of the ball screw mechanism provide very low operating torque. The ball screw mechanism is an independent assemblies, which can be easily replaced;
either stem is back seated to isolate or replace the stem seal with the valve under pressure;
visual position indicator.